Konfuzius-Haus – the intercultural group house amidst the Black Forest
Welcome to the Konfuzius-Haus in Bernau, our group accommodation in the midst of the Black Forest. The place where fun, leisure, team building, experiential education and intercultural exchange join together to create a lasting memory for e.g. school classes or adults.
As a German-Chinese company engaged with pedagogical education in Germany and China, we and our group accommodation in the Black Forest focus especially on intercultural exchange. Besides the typical school trips or camps the Konfuzius-Haus also offers enough room for e.g. family events or team building events. The large open spaces around the house are perfect for EE-activities.
The facilities and features of the group accommodation
The group accommodation offers enough space for large groups: 100 beds in rooms of various sizes allow flexible options for any group size. Our four conference rooms in the size of school classrooms can be used for any kind of programme item. The Konfuzius-Haus offers of course all essential facilities such as proper sanitation and a kitchen.
Meals can be chosen very flexibly: Either self-catering or full board – everything is possible in our group accommodation in the Black forest. Especially self-catering is for school classes a great experience – preparing the meals together is not only a lovely programme item but also a perfect way of fostering teamwork and developing creative and structured work.
Programme planning with flexible modules or in self-organisation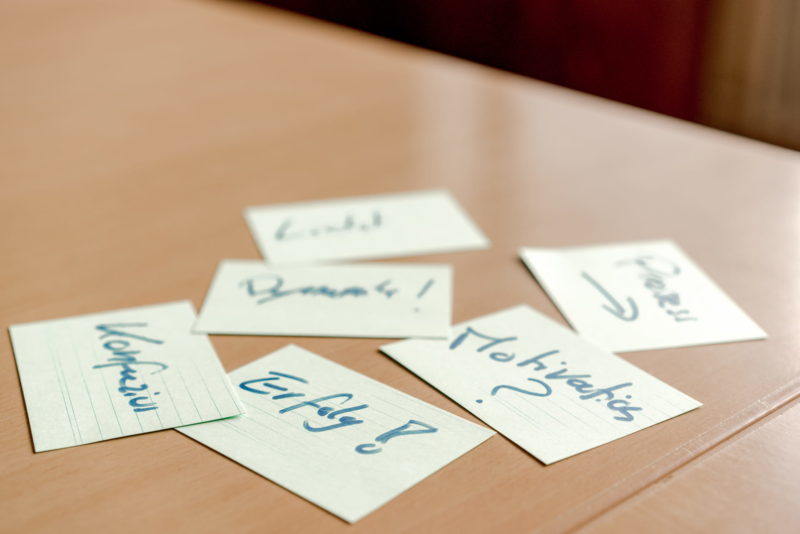 Our speciality is experiential education – we offer flexible modules, such as archery, team building exercises or adventure tours for younger children (and adults!), rallies and scavenger hunts. The programme modules can be chosen flexible but do not have to be booked. We always encourage groups and organisers to plan their own actions and activities. For this we offer an appropriate framework:
Our vacation home in the Black Forest offers our customers a sports ground, a nearby forest, a fireplace, a barbecue hut and much more. Tell us what you need and we try our best to meet your requirements!
Our group accommodation amidst the beautiful Black Forest
Because the group accommodation is situated in Bernau, in the middle of the Black Forest, we are surrounded by nature! In the Bernau district Oberlehen there can be found a fairy forest, which offers on its 2.5 kilometer long route different Gaming-, Story- and information points, as well as a waterwheel, climbing trees and even a little witch hut. Another spectacular event is situated in the Todtnau mountainscape – the Todtnau Waterfalls – one of Germany's highest natural waterfalls.
Be it summer or winter – the Konfuzius-Haus offers the perfect base camp for trips to the Schluchsee, the Titisee or the Feldberg, a ski- and hiking area.
Impressions of the group house and the surroundings
Impressions of the group house and the surroundings
Prices and Booking
Because we just opened the house recently there are still open spaces available for the summer 2018 and we are happy to welcome spontaneous groups for a special rate. Do not hesitate to book now and ensure the discount for our first-time guests.
Prices on application.